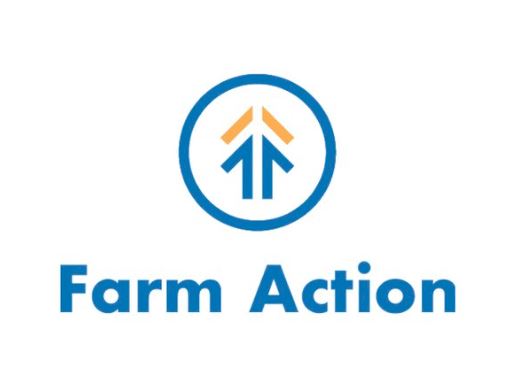 Farm Action
Budget (2021): $294,000
Headquarters: Mexico, MO
President: Angela Huffman
Background
Farm Action claims to be a group that supports family farmers. But it works with extreme activists who have a broad agenda to shut down all animal agriculture. Farm Action was previously named Family Farm Action Alliance and has a political arm, Farm Action Fund. 
Ties to Animal Rights Extremists
Farm Action's co-founders both are former employees of an animal rights extremist group, the Humane Society of the United States. Joe Maxwell previously was a vice president of HSUS, along with being a lawyer and politician. Angela Huffamn previously worked for HSUS in communications. 
Other Farm Action staff have backgrounds in politics, not farming. Farm Action's program director worked for Congresswoman Rosa DeLauro (D-CT) between 2017 and 2022, while its policy director worked for Obama's 2012 presidential campaign, the Rhode Island Democratic Party, and for Congressman David Cicilline (D-RI). 
Funding
Farm Action received $75,000 from the Quinn Foundation in 2019-20. The Quinn Foundation is run by a vegan board member of the Humane Society of the United States.
In 2021, about 70% of Farm Action's revenue came from just two sources: The Silicon Valley Community Foundation ($300,000) and the Schmidt Family Foundation ($100,000). The former is used as a pass-through by wealthy Bay Area philanthropists like Mark Zuckerberg.
The Schmidt Family Foundation funds radical environmentalists who attack modern agriculture. Schmidt reportedly funded the 2006 Al Gore documentary, An Inconvenient Truth. (The Schmidt Family Foundation has also funded the Organization for Competitive Markets. See: Profile: Organization for Competitive Markets)
Farm Action's political arm has also received $85,000 from a dark money group called the Sixteen Thirty Fund. Sixteen Thirty Fund's mission is "Empowering Progressive Changemakers." Politico writes that the Sixteen Thirty Fund is a "A left-leaning, secret-money group [that] doled out a whopping $410 million in 2020….Sixteen Thirty Fund's single biggest outlay in 2020 — $129 million — went to America Votes, the liberal umbrella group that works on voter registration and turnout and collaborates with other political groups across the left."
Farm Action's political arm also received $153,000 via the Open Philanthropy Project. OPP has given over $100 million to animal rights groups that attack animal agriculture. 
Lack of Farmers
Despite its name, half of the staff and board members of Farm Action and its political arm are not farmers. According to his Farm Action bio, the group's policy director "spends his [free] time running a long standing Dungeons & Dragons game," while the group's comms director is a "urban gardener." And there are questions as to how much time others at Farm Action actually spend on farming.