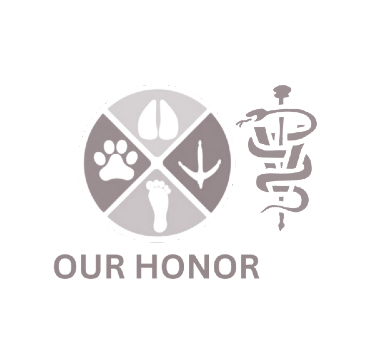 Our Honor
Overview
Our Honor is a fringe group of animal rights veterinarians whose agenda conflicts with the mainstream veterinary profession. Our Honor functions as an animal liberation group that is allied with some of the most extreme activists in the movement.
Crystal Heath, founder of Our Honor, is affiliated with Direct Action Everywhere, an animal liberation group that promotes breaking into farms and taking animals. DxE seeks total animal liberation, including a ban on pet ownership, and a legal "Bill of Rights" for animals. DxE founder Wayne Hsiung was convicted of felonies in North Carolina relating to stealing livestock.
As of Feb. 2023, the Our Honor website features just 12 veterinarians involved with the group–out of 124,000 veterinarians in the United States.
Issues
Vegan Advocacy 
A majority of the members of Our Honor are vegan veterinarians and advocate that people should not eat meat, eggs, or dairy. Crystal Heath has even expressed the opinion that pigs should be thought of like cats and dogs and that pig farming should be banned in California.
Lack of Expertise in Livestock
Despite commenting on issues related to livestock animal husbandry, only one veterinarian with Our Honor, who runs a hen sanctuary, appears to specialize in farm animals. A majority of Our Honor's members work as common veterinarians or veterinary surgeons.
Radicalism
Ties to Extremists
Our Honor is tied to several extreme animal rights groups. Crystal Heath, the group's founder, has linked Our Honor to PETA. PETA advocates imposing veganism on society and prohibiting the use of animals for food, clothing, and education. Heath is also a San Francisco chapter member of DxE, a group that takes pride in committing illegal acts and getting arrested. DxE pledges to fight "until every animal is free."
Protest of American Veterinary Medical Association (AVMA)
Crystal Heath defended radical protesters that camped outside of the AVMA CEO's house for days as "ordinary Americans." In the video, black-clad protestors associated with Direct Action Everywhere are seen disturbing a quiet residential neighborhood. The protesters chanted and berated the AVMA CEO over a loudspeaker for the entire 5+ hour live stream on Facebook. The AVMA is the mainstream group that represents America's veterinarians.
Members
Sherstin Rosenberg
Our Honor's Sherstin Rosenberg also has close ties to Direct Action Everywhere. Rosenberg's daughter, Zoe, is the social media coordinator of DxE. In 2018, both women made the news when 15 year old Zoe, was arrested for resisting arrest and trespassing outside of a meat processing plant. Sherstin Rosenburg was arrested for contributing to the delinquency of a minor. 
Vegan "Earth Witch"
Ingrid Taylor, one of the 12 veterinarians associated with Our Honor, refers to herself on social media as an "earth witch." Writing in the Feminist Food Journal and poetry journal Feral, she says her work "explores strategies for fostering multispecies solidarity and deconstructing speciesism." Taylor says Our Honor "works on dismantling speciesist attitudes."