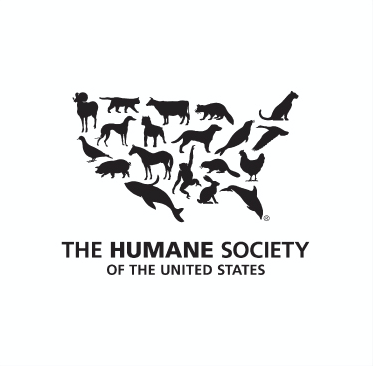 Humane Society of the United States
CharityWatch Grade: D
Budget (2021): $138 million
Headquarters: Washington, DC
CEO: Kitty Block
CEO Compensation: $486,156
Caribbean Holdings: $59 million
Other Offshore Holdings: $8 million
Assets: $449 million
Percent of Budget Given to Local Shelters: 1%
Click Below to Download Humane Society of the United States Handout:
Background and Goals
The Humane Society of the United States is one of the largest animal rights organizations in the country. Through various corporate campaigns, lobbying, and litigation, HSUS promotes veganism and advocates against eating meat, dairy, and eggs. HSUS also advocates against animal-based fibers such as fur, leather, and wool, and lobbies to restrict pet ownership. HSUS policy positions are commonly at odds with veterinarians.  
There is no affiliation between HSUS and local humane society pet shelters, despite similar names. 
ESG Activism 
HSUS has been involved in numerous shareholder activism and corporate pressure campaigns. Since 2007, often in conjunction with allied vegan/animal rights organizations, HSUS has run pressure campaigns asking companies to pledge to change their animal protein sourcing. 
Pork
HSUS demands food companies pledge to remove individual maternity pens (also known as gestation crates) from their supply chains. These pens are used to protect sows from aggression and fighting, and HSUS's position is at odds with veterinarians and animal care specialists. (For background information on this issue, see Issue Brief: Sow Housing.)
In 2022, HSUS and investor Carl Icahn launched a proxy campaign against McDonald's over the company's pork-sourcing policy. HSUS and Icahn ran two candidates for the McDonald's board. The HSUS campaign suffered a heavy defeat, receiving only about 1% of the shareholder vote. HSUS and Icahn subsequently withdrew a similar campaign against Kroger. (For more information, see Case Study: McDonald's)
Poultry
HSUS advocates companies pledge to only buy chicken that meets the standards of the so-called Better Chicken Commitment (BCC). The BCC is a program controlled by activists, and an environmental analysis found that its implementation would have a significantly negative environmental impact. (For more information on BCC, click Review: Better Chicken Commitment.) 
Antibiotics
HSUS advocates against farmers and veterinarians using antibiotics to prevent disease. This is at odds with the recommendations of veterinarians and will harm animal welfare. Banning the use of preventive medicine leads to more animals getting sick. It will also have a negative environmental impact if more livestock perish from illness. (For more information on antibiotics, click Issue Brief: Antibiotics.)
"Enforcement" of Past Pledges
In 2020, HSUS released a Food Industry Scorecard finding that many restaurants and supermarkets were not able to meet past pledges or were quietly rolling back past pledges. This may be due to several reasons including lack of supply of alternative products, high prices of alternative products, and lack of customer interest. Recent HSUS campaigns have focused on pressuring companies to keep these previous pledges. (For more information, see Report: Companies Roll Back Animal Protein Pledges.)
Governance Criticisms
"Me Too" Scandal. In January 2018, Wayne Pacelle, the 14-year CEO of HSUS, resigned following several accusations of sexual harassment against him.
Racketeering Settlement. According to court records, HSUS paid over $10 million in 2014 to settle a lawsuit brought against it and other animal rights organizations by the owner of the Ringling Bros. circus. The lawsuit accused the animal activists of secretively paying a witness who lied in court proceedings.  
Accusations of Deceptive Practices. HSUS has faced criticism for raising millions of dollars through advertising that largely features cats and dogs–despite not running a single pet shelter and giving little of the money it raises to pet shelters.