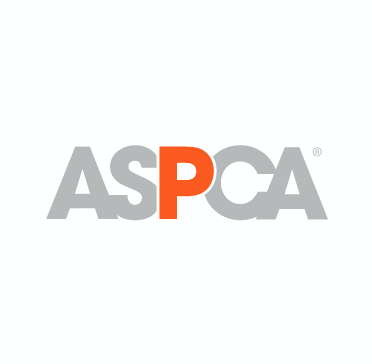 American Society for the Prevention of Cruelty to Animals
Background and Goals
The American Society for the Prevention of Cruelty to Animals (ASPCA) is among the largest and oldest animal rights groups in the country, founded in the 1800s. However, today it is more focused on promoting radical animal liberation causes than advancing animal welfare.
Unaffiliated with SCPAs 
Despite its name, the ASPCA is not affiliated with local SPCAs and contributes very little funding to animal shelters. In a recent CBS investigation on ASPCA's relationship (or lack thereof) with shelters, the head of the Nassau County SPCA remarked: "The major problems that most SPCAs have is that the ASPCA does not fund these agencies. We receive no money from them at all." Another shelter leader in Houston observed, "I would challenge the fact that… people know the difference when the fundraising tactics would lead you to believe that money given to the ASPCA trickles down into local organizations."
California SPCAs have accused the ASPCA of using "unfair and deceptive" fundraising tactics, profiting off people's mistaken belief that the group is the umbrella organization for thousands of humane societies in the country. 
Radical Animal Rights Activism Over Animal Welfare
The ASPCA previously had an official policy that recognized what you eat is your personal choice: "The ASPCA believes that whether or not to consume animals, and animal products such as milk and eggs, is a personal and private determination that must be left to each individual." 
Today, the ASPCA no longer has that position. 
The ASPCA has departed from its early history of solely focusing on the ethical treatment of animals. Now, it has joined the ranks of more fringe movements calling for animals to receive more rights and legal protection–including freeing them from ownership, agricultural supply chains, and people's plates. In doing so, it has allied with other radical groups such as PETA and the Humane Society of the United States. 
In early 2023, the ASPCA announced a federal lobbying coalition that included Total Liberation New York and other abolitionist vegan groups. The coalition's agenda includes banning large-scale family livestock farms. 
Governance Criticisms
Racketeering Settlement
The ASPCA settled a RICO Act lawsuit alleging fraud and bribery for $9.3 million. The complaint alleged the ASPCA and other animal rights groups secretively paid a witness who lied in court proceedings. The other animal rights defendants settled for $15.75 million.
Dog Deaths
In May 2019, 20 dogs died during an ASPCA transport from Mississippi to the upper Midwest. The news learned of it due to a leaked internal email. The ASPCA has not been forthcoming about what happened and who was held accountable–if anyone. Observers believe the most likely cause of death was either overheating or carbon monoxide poisoning.
Sitting on $500 Million While Pets Suffer
According to its latest tax return, the ASPCA has $500 million in assets, including $100 million in cash and savings and $300 million in investments, including $11 million offshore in the Caribbean. Further, ASPCA CEO Matt Bershadker made $990,000 in compensation and 259 other employees made six-figure compensation. In March 2023, CharityWatch reported that almost half of the ASPCA's budget is spent on overhead.
The same tax return shows that only 3% of the ASPCA's budget consisted of grants to other organizations such as local SPCAs (which are unaffiliated with the ASPCA). At the same time, hundreds of thousands of pets are euthanized every year in pet shelters. A common reason is for lack of resources. The money hoarded by ASPCA could make a difference for pets.